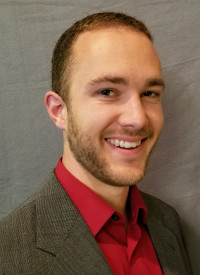 Dominic has been working for Evangelium in multiple facets for over four years. His professional capacities include Assistant to the President, Assistant Facilitator, Assistant Trainer, and most recently Content Researcher and Architype.
Bringing over six years of higher education in theology both from Christendom College and St. Patrick's Seminary and University, Dominic is able to integrate, condense, and make practical higher and more fundamental guiding aspects of the Catholic faith that give clarity to the structure and content of Evangelium's method and workbook. The combination of his years of experience with many diverse teams along with the years spent in the seminary bring a unique and insightful perspective to all clientele.  
After completing his second year of theology as a seminarian for the Diocese of Oakland at St. Patrick's Seminary and University, Dominic prayerfully discerned (with the blessing and approval of his spiritual director and Bishop) to take a leave of absence for one year, beginning in May of 2020, for discernment as well as healing from past trauma.  During this leave of absence, Dominic has spent a generous amount of time in prayer, spiritual direction, counseling, and study and meditation on scripture, practical psychology, and spiritual theology.  This journey of healing and discernment has born personal fruit that Dominic has been able to add to the robust content of Evangelium, making it more foundationally and spiritually focused.
Though still in discernment, Dominic's passion for prayer, evangelization, and the mission of the Church has lead him to continue to lend his assistance to the endeavors of Evangelium, even while in formation and now during his leave of absence.
Dominic's other passions/pastimes included road and mountain biking, painting, creative writing, movies, and gardening.
Dominic resides in Concord, CA during his leave of absence from St. Patrick's Seminary and University, Menlo Park, CA.